Israeli Mauser Rifles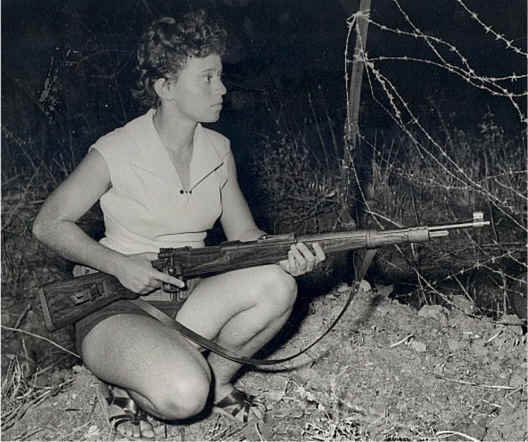 Above 1957 Photo of a young girl with a Laminated Mauser Rifle. Helping guard her "kibbutz" near Israel's border with Syria.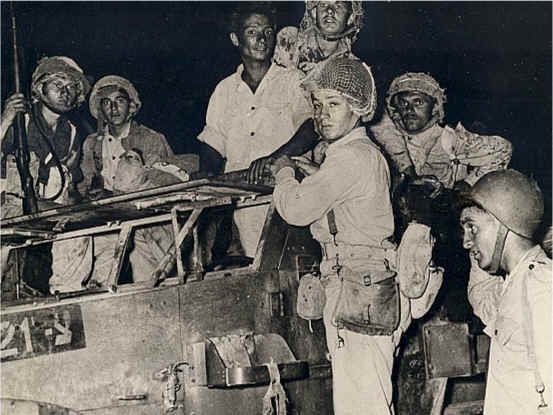 Israel Soldiers returning from an attack on an Arab Legion Outpost in Syria. Note the Mauser rifle in the top left of picture. 1956.
Please Click Here for Texas Trading Post auctions featuring original parts and accessories for Israeli Mauser Rifles and related military collectibles.
Back to Curios & Relics Home Page
All contents of this Web Page are Copyright (c) 2004 by Texas Trading Post, texastradingpost.com. All rights reserved.
texastradingpost.com (sm)